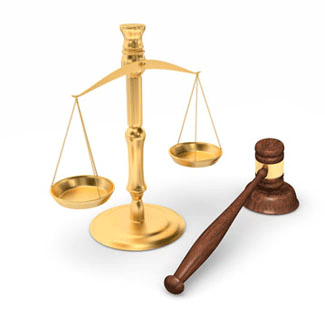 The Pressure is Mounting For Bayer to Settle Roundup Claims
Billion-dollar jury verdicts against Monsanto may also cause the State of California to rethink requiring a Roundup cancer warning label
Tuesday, July 9, 2019 - It would appear that after 3 consecutive legal defeats and punitive damage awards in the billions of dollars that Bayer may be getting the message that they should give up and offer a settlement. There are currently over 15,000 claims registered in courts throughout the United States against the company. It is estimated that settling the cases would cost around $10 billion, a mere drop in the bucket compared to the company's stock market capitalization losses due to the adverse publicity the trials have generated and the uncertainty surrounding the loss of revenue from governments, farmers, and property owners that will no longer trust the product. Bayer shareholders feel that the company should cut their losses and offer a settlement. Monsanto Roundup cancer lawsuits represented by top national attorneys are experts in the field of product liability litigation and are dedicating their firm's significant resources to providing the best Roundup cancer legal representation available.
Three separate juries have listened to the evidence presented by both side and all have unanimously concluded that Monsanto acted with malice in failing to place a cancer warning label on the product, the exact warning label the company fought so hard to avoid in California. When the International Agency for Cancer Research labeled glyphosate "probably carcinogenic" the State of California was forced to automatically include the substance in their official list of chemicals sold in the state that cause cancer. Monsanto was also forced to place a cancer warning label on bottles of Roundup herbicide by the state but challenged the order on constitutional grounds. A judge decided that Monsanto was not required to label Roundup because the IARC description using the word "probably" carcinogenic was vague enough to cast some doubt. That decision came before the first of three jury trials had been concluded and one wonders that if the state of California would be more successful if the issue was revisited.
The issue of failing to warn consumers was at the heart of the three plaintiff's Monsanto cancer trials as each plaintiff was considered an occupational user of Roundup herbicide and it is Roundup herbicide that what caused their cancer, not glyphosate alone. California school groundskeeper Dwayne Lee Johnson was awarded $78 million in adjusted punitive damages for the non-Hodgkin's lymphoma he suffers from as a result of making direct skin contact with Roundup. Johnson testified that he would often come home "drenched in the stuff" after a day of spraying the weedkiller around the school grounds. Johnson's attorneys argued that Monsanto failed to reply to Johnson's request for safety guidelines and that the company was responsible to advise occupational users that they should wear waterproof protective clothing when applying the chemical. The jury agreed with the plaintiff. Subsequent juries went the extra mile and award a couple $2 billion in punitive damages for cancer they claim Roundup herbicide caused.
According to Bloomberg.com, the upshot to all of this is that underestimating the risks of buying into Monsanto and subsequently failing to formulate an effective legal strategy may cost CEO Werner Baumann his job. Bayer purchased Monsanto in a $63 million deal in 2018. The Bayer CEO is under pressure to settle the lawsuits or divest the company from the embattled agro-chemical company. As a result of the bad will generated by Monsanto executives manipulation of government agencies and falsification of glyphosate test data Bayer stock has lost over one half of its value.
More Recent Roundup Cancer Lawsuit News:
Lawyers for Roundup Cancer Lawsuits
Attorneys handling Roundup cancer lawsuits for leukemia, non-Hodgkin lymphoma, and multiple myeloma offer free, no-obligation case review for individuals and families who believe they may have grounds to file a Roundup cancer lawsuit. Working on a contingency basis, these attorneys are committed to never charging legal fees unless they win compensation in your Roundup cancer lawsuit. The product liability litigators handling Roundup claims at the Onder Law Firm have a strong track record of success in representing families harmed by dangerous drugs and consumer products.