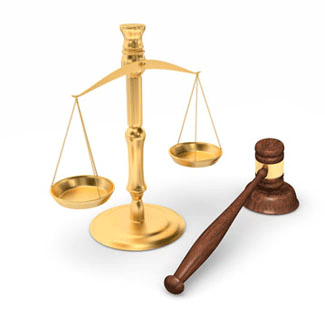 Roundup Herbicide is Everywhere
Roundup herbicide is being sprayed on so many things today that traces of glyphosate can be found in everyone
Wednesday, December 13, 2017 - Buying organic vegetables as well as organically fed, free-range meats can dramatically reduce the amount of glyphosate found in your body.
Since it's inception in the early 1970's, hundreds of millions of Americans have been exposed to potentially cancer-causing amounts of Roundup herbicide. Recent studies by University of California at San Diego indicate that over the last two decades the amount of glyphosate found in humans has increased 5-fold. Roundup is the most heavily used herbicide in the world currently sprayed on over 100 different crops. Chances are glyphosate has found its way into your body via the fruit and vegetables that you have eaten but individuals in occupations such as gardeners and landscapers, and even homeowners have used the herbicide extensively on their home gardens and lawns to eliminate weeds. More disturbing, however, is the use of the herbicide where children spend time such as school playgrounds, public parks, sports fields, and home lawns. Bread, breakfast cereals, and even our drinking water is heavily contaminated with glyphosate. Our food and water supply, as well as our air and soil, is being doused glyphosate in ever-increasing quantities and there appears to be no let-up in sight. In today's world, so much Roundup has been sprayed on so much of our planet that virtually everyone could be at risk of developing a glyphosate-related disease such as cancer or autism.
Those whose occupation demands that they spray Roundup herbicide regularly in the course of their work are at an increased risk of developing cancer and many of them have filed Roundup cancer lawsuits against Monsanto. Farmers spray the herbicide on crops from apple trees to wheat and grain field using tankers or crop-duster airplanes. Roundup is used in almost unregulated quantities on the crops we feed to pigs, chicken, cattle, and milk-producing cows. Landscapers use the chemical to keep their client's shrubs and flower beds looking neat and manicured. Federal, state and municipal maintenance workers use Roundup to spray cracks in sidewalks and around building to keep down weeds in public parks. Roundup is sprayed all over public schools and sportsfields to improve their appearance. Homeowners use Roundup to control weeds in their home gardens and on their lawns that their children play on. Children playing soccer or football on the local municipal sports field is no doubt running and rolling around in the chemical. Golf course maintenance workers no doubt use the chemical extensively to keep the course looking manicured and after a round of golf, golfers are covered in it.
Today, thousands of Americans, as well as the estates of those who have died from non-Hodgkin's lymphoma, are suing Monsanto alleging that glyphosate exposure causes their disease and death. Many of the lawsuits cite the findings of the World Health Organization that issues a public statement that glyphosate, the active ingredient in Monsanto's Roundup herbicide, is "probably carcinogenic."
More Recent Roundup Cancer Lawsuit News:
Lawyers for Roundup Cancer Lawsuits
Attorneys handling Roundup cancer lawsuits for leukemia, non-Hodgkin lymphoma, and multiple myeloma offer free, no-obligation case review for individuals and families who believe they may have grounds to file a Roundup cancer lawsuit. Working on a contingency basis, these attorneys are committed to never charging legal fees unless they win compensation in your Roundup cancer lawsuit. The product liability litigators handling Roundup claims at the Onder Law Firm have a strong track record of success in representing families harmed by dangerous drugs and consumer products.