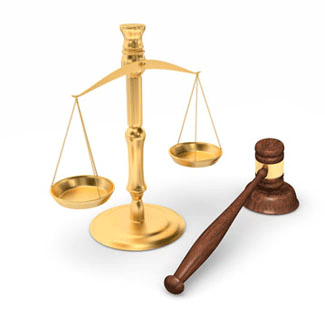 Most Farmers Side With Bayer/Monsanto Regarding Glyphosate Safety
We may be asking too much of farmers to consider giving up glyphosate.
Thursday, December 24, 2020 - Farmers operate in several vastly different worlds. On the one hand, a farmer has to make money to stay afloat and supply the food necessary to sustain human life. On the other hand, farming interacts with an ecosystem that starts at the subatomic or microscopic level and continues to a fully-grown human being. These two worlds are managed by a political system that polarizes public opinion into one of two classes. A farmer is either conservative and focuses on the economic benefits of using glyphosate, or they are progressive and try to balance the benefits of chemicals that produce higher yields with the potential harm they may cause. Caught in the middle is the US Food and Drug Administration (FDA) which is accused of being politicized in favor of big business, and of ignoring the potential health hazards of farming with glyphosate weedkiller. Agricultural magazine DTN recently wrote of the FDA's narrow-minded approach to approving the use of glyphosate without questioning its safety. According to DTN, In March of 2020, the Center for Food Safety filed a petition for the FDA to review the registration of glyphosate. "Rather than rigorously assess the registration based on current science, EPA rubber-stamped Monsanto's assurance of safety, contrary to its statutory duties," DTN reported. Roundup herbicide cancer risks based on a number of studies conducted globally, the IARC classified glyphosate-based herbicides as "probable carcinogens" however, data shows that persons who have been exposed to Roundup have higher rates of diagnosis for certain forms of cancer.
Glyphosate is feared because it is the most heavily used agricultural chemical of all time. Over 125,000 individuals have filed a lawsuit against Monsanto, the maker of glyphosate, claiming the chemical caused them to develop non-Hodgkin's lymphoma, a rare and deadly cancer. Monsanto has a history of producing carcinogenic chemicals. If glyphosate is every proven scientifically to cause cancer, we are all in big trouble. DTN wrote, "Given the exponential increase in glyphosate use since its last registration, careful analysis of glyphosate's safety to people who use it and the environment is long overdue." Another concern for scientists is the genetically modified plants (crops) that require glyphosate. Scientists are unsure about the long-term health effects of eating genetically modified commodities on human health or DNA. No one knows what ingesting glyphosate or the GMO plants they are sprayed on will be for future generations.
Farmers are quick to describe their occupation as thankless and nothing but hard work all day every day without a break and may question why they chose the profession in the first place. When a product like glyphosate comes along that promises to improve their crop's yield, reduce food costs at the supermarket and add a few dollars to their bottom line, they are quick to jump on board. These same farmers are also steadfast in their defense of Roundup herbicide, and now the more potent Roundup 2 with the active ingredient glyphosate. If the US is ever to show scientific evidence that glyphosate causes cancer or other forms of disease such as autism, obesity, and Alzheimer's disease, as scientists at MIT insist is the case, the proof will have to be overwhelming.
More Recent Roundup Cancer Lawsuit News:
Lawyers for Roundup Cancer Lawsuits
Attorneys handling Roundup cancer lawsuits for leukemia, non-Hodgkin lymphoma, and multiple myeloma offer free, no-obligation case review for individuals and families who believe they may have grounds to file a Roundup cancer lawsuit. Working on a contingency basis, these attorneys are committed to never charging legal fees unless they win compensation in your Roundup cancer lawsuit. The product liability litigators handling Roundup claims at the Onder Law Firm have a strong track record of success in representing families harmed by dangerous drugs and consumer products.