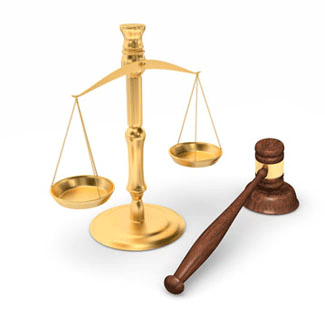 More Plaintiffs Settle With Bayer Over Roundup Herbicide Cancer
Bayer has executed a settlement agreement about one-third of plaintiffs as the remainder look to take on the company individually in court
Wednesday, September 16, 2020 - Bayer is accused of reneging on its promise of a settlement offer to around 100,000 plaintiffs suing the company because they developed non-Hodgkin's lymphoma a rare form of cancer of the lymph nodes, from regularly spraying Monsanto's Roundup herbicide. Bayer is liable for the legal liabilities of Monsanto whom they acquired for $63 billion in 2018. In response to a judge telling Monsanto that they either have to put up or allow individual trials against them to resume, the company has settled with three law firms representing thousands of plaintiffs. US Right to Know reported on the transaction. "The new deals have been made with California-based Baum Hedlund Aristei & Goldman law firm; the Andrus Wagstaff firm from Colorado; and the Moore Law Group of Kentucky. The firms each filed a notification of the deals with the US District Court for the Northern District of California on Monday. The firms told the court Monday that they each now have a fully-executed and binding Master Settlement Agreement with Monsanto." The settlements mentioned only cover a fraction above only covers a fraction, approximately 45,000, of the more than 125,000 cases that have against Bayer in the United States. Monsanto attorneys offer a free consultation with no obligation to file a claim to families and individuals suffering from Monsanto Roundup herbicide cancer.
Members of the class that has settled are complaining that the amount of the settlement is much too low. At least 25,000 plaintiffs have opted out of the settlement agreement because they think they have suffered injuries that are much worse than the average of the group. "Several plaintiffs have been unhappy with the settlement, saying they will not receive very much money despite years of expensive cancer treatments and ongoing pain and suffering. Indeed, many plaintiffs have died while waiting for a resolution," according to US Right to Know. Other plaintiffs that have opted out of the class settlement have illnesses that are developing.
The entire $11 billion settlement between Bayer and over 125,000 cancer patients is in jeopardy because of flaws in the plan for handling future Roundup cancer claims. Non-Hodgkin's lymphoma has a latency period of up to 20 years before the disease becomes noticeable when it can metastasize and spread throughout the body, making it difficult to treat. Judge Vince Chhabria said he is "skeptical of the propriety and fairness of the proposed settlement, and is tentatively inclined to deny the motion." according to the New York Times. The judge is concerned about the planned creation of a scientific panel that includes picks from Monsanto that would decide whether glyphosate causes cancer. According to the Times, the settlement was reached through veteran mediator Kenneth R. Feinberg. The deal was to pay about $11 billion to about 95,000 plaintiffs and set aside $1.25 billion for glyphosate testing and payment of future claims. The judge also stated that he thought the latter term unfair as it limited the future plaintiff's ability to sue.
More Recent Roundup Cancer Lawsuit News:
Lawyers for Roundup Cancer Lawsuits
Attorneys handling Roundup cancer lawsuits for leukemia, non-Hodgkin lymphoma, and multiple myeloma offer free, no-obligation case review for individuals and families who believe they may have grounds to file a Roundup cancer lawsuit. Working on a contingency basis, these attorneys are committed to never charging legal fees unless they win compensation in your Roundup cancer lawsuit. The product liability litigators handling Roundup claims at the Onder Law Firm have a strong track record of success in representing families harmed by dangerous drugs and consumer products.