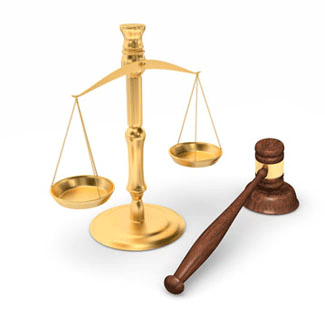 Glyphosate Is a Patented Antibiotic Drug That Kills Gut Bacteria
Glyphosate's original purpose was to treat diseases as an antibiotic drug and was later repurposed as a weedkiller
Saturday, February 22, 2020 - Three recent multi-million dollar lawsuits have been decided in favor of plaintiffs suing Bayer/Monsanto who have developed non-Hodgkin's lymphoma from using Roundup Weedkiller frequently for many years and coming into direct skin contact with the chemical. These suits may be only the tip of the iceberg of medical claims against the company as scientists around the world are linking glyphosate, a patented antibiotic drug, to disrupting the normal functioning of essential gut bacteria in humans leading to the current epidemics of many diseases. Roundup herbicide cancer lawsuit lawyers offer a free consultation with no obligation to file a lawsuit claim.
Health Impact New.com is drawing attention to the possibility that glyphosate, the active ingredient in Roundup Herbicide, may be responsible for increases in what they call an epidemic in Colorectal Cancer. At the core of the organization's hypothesis is the role that gut bacteria health plays in our general health and specifically how gut bacteria damage can lead to other serious diseases like obesity, autism, and Alzheimer's disease. Like these recent epidemics, Colorectal Cancer is also seeing a geometric rise in the number of cases. HIN writes that "Colorectal Cancer has increased by 51% in Americans under age 50 since the mid-1990s, and researchers suggest that early life exposures…may be contributing to the rise in that age group. A leading hypothesis is that gut dysbiosis (a disruption in the normal functioning of healthy gut bacteria) is playing an active part-perhaps by disrupting young people's immune response and triggering over-activation of cell signaling proteins in the colon." The disruption in the critical role of gut microbes is disturbing for many reasons and, as MIT researcher Dr. Stephanie Seneff points out, such a recent exponential increase cannot be attributed to genetic mutations alone as that would take generations, but must be due to the introduction of an environmental contaminate. Glyphosate is sprayed globally on a massive scale and on an ever-increasing number of the crops that make up the foods we eat and is the most likely suspect to be causing these diseases.
In May of 2018, The Guardian wrote that it can be been proven that glyphosate's gut bacteria disruptions occur even when Roundup weedkiller is used according to directions. In an article titled: Glyphosate shown to disrupt microbiome at safe levels, study claims, investigators claimed the: "Study on rats said to show that the chemical, found in Monsanto's Roundup weedkiller, poses a significant public health concern and that Roundup, "weedkiller can have disrupting effects on sexual development, genes and beneficial gut bacteria at doses considered safe, according to a wide-ranging pilot study in rats."
Health Impact News correctly identifies glyphosate as the most likely contributor to a high percentage of all colorectal cancers and that microbial destruction may be a factor. Few people know that Monsanto originally patented glyphosate as an antibiotic drug proving that the chemical destroyed unwanted bacteria. Unfortunately, glyphosate also destroys all plant life it comes into contact except those that are genetically altered to be resistant to the chemical. Glyphosate also destroys all bacteria including essential gut bacteria. HIN writes: "Scientists attribute up to 85% of colorectal cancers to environmental and microbial factors. Glyphosate (the leading ingredient of Roundup) is both an herbicide and a patented antimicrobial."
More Recent Roundup Cancer Lawsuit News:
Lawyers for Roundup Cancer Lawsuits
Attorneys handling Roundup cancer lawsuits for leukemia, non-Hodgkin lymphoma, and multiple myeloma offer free, no-obligation case review for individuals and families who believe they may have grounds to file a Roundup cancer lawsuit. Working on a contingency basis, these attorneys are committed to never charging legal fees unless they win compensation in your Roundup cancer lawsuit. The product liability litigators handling Roundup claims at the Onder Law Firm have a strong track record of success in representing families harmed by dangerous drugs and consumer products.