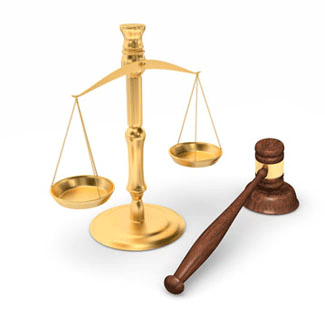 Glyphosate Contamination of School Playgrounds May Be Unstoppable
Agricultural cross-contamination from adjacent vineyards and fields may contaminate California school playgrounds
Tuesday, January 1, 2019 - In addition to almost every packaged food in the supermarket, the beer and wine that we drink may also be contaminated with dangerously high levels of glyphosate. Glyphosate a chemical that has been deemed "probably carcinogenic" in humans by the International Agency for Cancer Research (IARC), is the active ingredient in Monsanto's Roundup herbicide. Roundup is generously sprayed in industrial strength quantities on the wine grapes and beer hops and barley grown in California and throughout the Midwest. Back as early as 2016 consumer watchdog agencies testing wines and other alcoholic beverages for glyphosate found unacceptably high levels of the weedkiller in every sample, according to an article on www.ecowatch.com. Each of the wine samples came from vineyards in California. According to EcoWatch, the wine brands tested included "Gallo, Beringer, Mondavi, Barefoot and Sutter Home. Beer brands tested included Budweiser, Busch, Coors, Michelob, Miller Lite, Sam Adams, Samuel Smith, Peak Organic and the Sierra Nevada." Even organic wines have tested positive for glyphosate contamination. Glyphosate has been shown to travel hundreds of miles in the form of rainwater, contaminating crops far away as though they themselves had been sprayed, Crops that thought they were organic are testing positive for high levels of glyphosate. In addition to killing weeds, glyphosate is sprayed additionally in order to dry barley and oats before harvest for longer shelf life. Glyphosate attorneys are aware of are aware of the very serious nature of the cancer claims against Monsanto.
The spread of glyphosate through the air and rainwater is of concern to the parents of California's school children, many of whom play every day in glyphosate-contaminated playgrounds. In addition, many California public schools are located in close proximity to the State's thousands of vineyard that liberally and regularly use glyphosate to control weeds. Controlling weeds is essential to a vineyard as weed drink water increasing the vineyards' water costs by millions of dollars. Weeds also consume valuable nutrients that could be made available to the grapes vines. California's agricultural use of glyphosate is a threat to the state's public school children. In Sonoma County, scientific data released by the Department of Pesticide Regulation has shown high levels of glyphosate have drifted onto the county's public parks and playgrounds.
According to Press Democrat, toxic exposure to chemicals such as glyphosate contamination by children can lead to "lower IQs, birth defects, developmental delays, autism, attention deficit hyperactivity disorder and cancer." California's leading wine counties Humboldt, Solana, Sonoma, and Napa have all recorded the highest percentages of childhood cancers. California grape growers save tens of millions of dollars every year by using glyphosate to control weeds rather than employing individual laborers. Given the economic clout of the state's wine industry, it may be impossible to ever truly ban glyphosate.
More Recent Roundup Cancer Lawsuit News:
Lawyers for Roundup Cancer Lawsuits
Attorneys handling Roundup cancer lawsuits for leukemia, non-Hodgkin lymphoma, and multiple myeloma offer free, no-obligation case review for individuals and families who believe they may have grounds to file a Roundup cancer lawsuit. Working on a contingency basis, these attorneys are committed to never charging legal fees unless they win compensation in your Roundup cancer lawsuit. The product liability litigators handling Roundup claims at the Onder Law Firm have a strong track record of success in representing families harmed by dangerous drugs and consumer products.