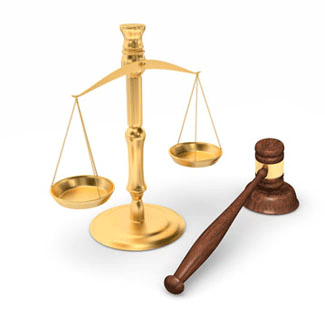 Monsanto Seeks To Have The $289 Roundup Cancer Jury Award Overturned
Lawyers for Monsanto have asked a San Francisco California judge to throw out the $289 million jury award that was leveled against them last month on the grounds that "DeWayne Johnson failed to prove that Roundup or similar herbicides caused his non-Hodgkin's lymphoma"
Saturday, September 22, 2018 - The company also said, according to WJLA in Washington, D.C., that there was no evidence presented that proved that Monsanto executives were malicious in marketing Roundup. It is interesting to speculate what the judge's decision will be and there are several factors at play. One factor is whether or not the plaintiff's expert witness is to be believed when he stated that glyphosate can bioaccumulate on the skin and lead to cancer. Another is how the fact that a chemical or substance, such as tobacco or asbestos, can be shown to be a "contributing factor" in causing cancer. A lifetime of smoking cigarettes will result in only around 10% of smokers developing lung cancer and even working in an asbestos-contaminated mine is just about as safe. Plaintiffs in the future may also look at glyphosate as being a cause of other diseases.
In a related trial, Forbes.com reports that General Mills, maker of Nature Valley Granola Bars has agreed to remove the label stating that are "100% Natural" from boxes and packages of the product. Scientific studies recently released have found that breakfast cereals such as Cheerios and Quaker Oats contain levels of glyphosate that can be considered above certain safety levels for children. The court determined that the term "Natural" has the potential for misleading the public. The companies were sued by consumer watchdog groups Moms Across America, Beyond Pesticides, and the Organic Consumers Association. Glyphosate contamination in foods is particularly disturbing since the chemical was originally patented as an "antibiotic", not as a weedkiller. Glyphosate blocks a chain of proteins found in plants and bacteria called the shikimate pathway. Scientists studying glyphosate claim there is a one to one relationship between the exponential growth in the usage of Roundup herbicide and the explosion of autism in children. Other medical issues that can be caused by a disturbance in gut bacteria balance include "diabetes, obesity, food allergies, heart disease, antibiotic-resistant infections, cancer, asthma, autism, irritable bowel syndrome, multiple sclerosis, rheumatoid arthritis, celiac disease, inflammatory bowel disease, and more" according to Beyond Pesticides.org
There are currently thousands of lawsuits being filed against Monsanto and Bayer claiming that Roundup herbicide caused their cancer. Bayer Inc. purchased Monsanto in June for $63 billion with the hope of combining their substantial resources with Monsanto to fight plaintiffs who allege that Roundup herbicide caused their cancer. Cases against the two companies can be expedited by citing the California law that permits going to the front of the line if the plaintiff is elderly and there is a risk they could die from the disease within a month or two. DeWayne Johnson's took advantage of this law and quickly brought his case to trial, winning $289 million. Attorneys handling national Roundup cancer claims have compiled general answers to a list of common questions they receive about filing a Roundup lawsuit against Monsanto.
More Recent Roundup Cancer Lawsuit News:
Lawyers for Roundup Cancer Lawsuits
Attorneys handling Roundup cancer lawsuits for leukemia, non-Hodgkin lymphoma, and multiple myeloma offer free, no-obligation case review for individuals and families who believe they may have grounds to file a Roundup cancer lawsuit. Working on a contingency basis, these attorneys are committed to never charging legal fees unless they win compensation in your Roundup cancer lawsuit. The product liability litigators handling Roundup claims at the Onder Law Firm have a strong track record of success in representing families harmed by dangerous drugs and consumer products.