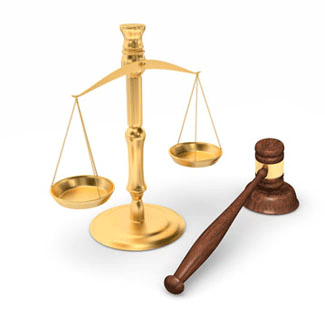 DeWayne Johnson Monsanto Trial Underway Claiming Roundup Ready Herbicide Causes Cancer
A bellwether trial has begun that could expose Monsanto for covering up the cancer risks of Roundup Ready herbicide
Tuesday, June 19, 2018 - Thousands of lawsuits have been filed by cancer patients against agro-chemical giant Monsanto claiming that their flagship product, Roundup Ready herbicide is responsible for causing their disease. The lawsuits are filed primarily by those whose occupations required the regular, lifelong use of the deadly weedkiller such as farmers and farm workers, landscapers, government building and park maintenance workers, golf course maintenance workers and others that have used the weedkiller for decades. A preponderance of these type of workers are now being diagnosed with the same rare form of cancer, non-Hodgkin's Lymphoma, and are suing Monsanto.
Lawyers and plaintiffs are eagerly awaiting the results a bell weather trial that has begun that could bolster the case against Monsanto. 46-year-old DeWayne Johnson worked for decades as a California school's pest management specialist where he mixed and used Roundup herbicide 20-30 times per year. Johnson's cancer is in its advanced stages. He is covered with open sores and is barely able to speak. His doctor didn't think he would live to see his trial. Johnson's attorneys allege that glyphosate in Roundup Ready caused his cancer. Johnson's case, as well as others, got a boost last month when a judge ordered that jurors may consider, "scientific evidence related to what caused Johnson's cancer, (and also) allegations that Monsanto suppressed evidence of the risks of its weed killing products. The judge ruled that the trial will proceed and a jury would be allowed to consider possible punitive damages." (1)
Most non-Hodgkin's cancer patients were unaware of the potential cause of their cancer until the International Agency for Cancer Research (IARC), a division of the prestigious and independent World Health Organization (WHO) found that the chemical glyphosate, the active ingredient in Monsanto's Roundup Ready herbicide, caused cancer in laboratory animals. Further study led the group to come to the conclusion that "glyphosate is probably carcinogenic in humans." (2)
At one time, the US Environmental Protection Agency (EPA) concluded that glyphosate caused tumors in mice. According to the IARC report, back in 1985, the EPA originally classified glyphosate as possibly carcinogenic to humans," as well. Although the EPA later changed its glyphosate findings to be non-carcinogenic for humans, the agency noted that the cancer findings pertaining to glyphosate were "still statistically significant." The IARC used the EPA report and other studies that went to form their glyphosate cancer conclusion. The IARC contends that "Glyphosate also caused DNA and chromosomal damage in human cells."
If you have been diagnosed with non-Hodgkin's lymphoma and have used Roundup Ready herbicide in the course of your occupation or regularly on your lawn, garden, or walkways, you should speak with a Roundup Ready cancer lawyer to see if you qualify to file a claim against Monsanto for failing to warn you of their product's cancer risk. For the sake of pre-trial expediency, many cases are grouped into a multi-district litigation (MDL) which is different class action lawsuit. Every MDL case proceeds or doesn't on its own merits or lack thereof. The grouping is to avoid repetitive pre-trial procedures and discovery.
(1) https://www.theguardian.com/business/2018/may/22/monsanto-trial-cancer-weedkiller-roundup-dewayne-johnson
(2) http://www.iarc.fr/en/media-centre/iarcnews/pdf/MonographVolume112.pdf
More Recent Roundup Cancer Lawsuit News:
Lawyers for Roundup Cancer Lawsuits
Attorneys handling Roundup cancer lawsuits for leukemia, non-Hodgkin lymphoma, and multiple myeloma offer free, no-obligation case review for individuals and families who believe they may have grounds to file a Roundup cancer lawsuit. Working on a contingency basis, these attorneys are committed to never charging legal fees unless they win compensation in your Roundup cancer lawsuit. The product liability litigators handling Roundup claims at the Onder Law Firm have a strong track record of success in representing families harmed by dangerous drugs and consumer products.