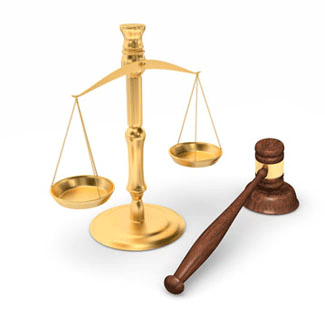 California's Appeals Court Confirms Glyphosate on Cancer List
Californians are leading the way in the United States by daring to challenge the use of glyphosate in their state
Wednesday, May 2, 2018 - The State of California has taken the first step in what could result in an avalanche of lawsuits against Monsanto, maker of Roundup Ready herbicide by those who have used the chemical and subsequently developed a rare form of cancer called non-Hodgkin's Lymphoma. On July 7, 2017, California's Office of Environmental Health Hazard Assessment (OEHHA) added glyphosate, the active ingredient in Monsanto's Roundup Ready herbicide to the state's official list of chemicals that cause cancer. Manufacturers that make products that contain one of the list's chemicals are required to label their products to warn consumers of the cancer designation and California retailers are required to post signs at their entrance alerting consumers that they are selling such products. Because of the severe nature of the warning, most products on the list are quickly pulled from the market by retailers rather than post the warning which is bad for business. At the very least, the warning signs are intended to discourage consumers from buying these products.
Monsanto immediately challenged California in court on glyphosate's inclusion on the list, making various arguments. The lead argument, however, was the methodology that OEHHA uses to determine which chemicals are included on the list. California state scientists do not actually do the research and testing but delegate their authority to "accredited scientific experts" doing independent, peer-reviewed studies and testing. When one of these independent organizations determine that a chemical is carcinogenic, inclusion on California's list is automatic. In March of 2015, the International Agency on Research on Cancer (IARC), a division of the World Health Organization in Lyon France, made an official determination based on their extensive scientific research that "glyphosate was probably carcinogenic in humans." Such a designation triggered automatic inclusion on the California Proposition 65 cancer list, previously known as The Safe Drinking Water and Toxic Enforcement Act of 1986. The act was passed by voters 2 to 1 and has a stated goal of protecting California drinking water from toxic substances that could cause cancer or birth defects. Monsanto's lawsuit was unanimously rejected by a California appeals court which confirmed glyphosate's inclusion on the California cancer list. The company will not, however, be required to re-label Roundup with a cancer warning because the court ruled that it was not 100% certain that glyphosate caused cancer. The IARC inclusion of the phrase, "probably carcinogenic" left the door open enough to create a modicum of doubt and the court ruled that forcing the company to re-label the product was a violation of their constitutional free speech rights. Monsanto attorneys argued that the IARC's ruling was anything but "uncontroversial," a standard that must be met in order to force a product to include certain commercial language, in this case, a warning. The judge also ruled that "almost all other regulators have concluded that there is insufficient evidence that glyphosate causes cancer, (including the EPA)."
More Recent Roundup Cancer Lawsuit News:
Lawyers for Roundup Cancer Lawsuits
Attorneys handling Roundup cancer lawsuits for leukemia, non-Hodgkin lymphoma, and multiple myeloma offer free, no-obligation case review for individuals and families who believe they may have grounds to file a Roundup cancer lawsuit. Working on a contingency basis, these attorneys are committed to never charging legal fees unless they win compensation in your Roundup cancer lawsuit. The product liability litigators handling Roundup claims at the Onder Law Firm have a strong track record of success in representing families harmed by dangerous drugs and consumer products.