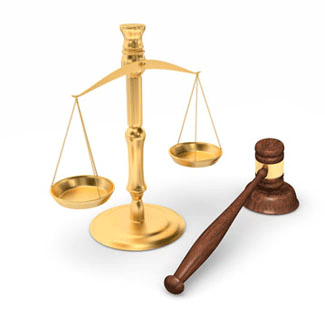 California's Roundup Ready Astonishing Cancer Warning
The state of California has broken with tradition to warn consumers that Monsanto's Roundup Ready herbicide causes cancer in humans
Monday, July 3, 2017 - According to environmental groups, the State of California is being lauded as the nation's leader in alerting the public to the hazards of cancer-causing chemicals that they may be unknowingly ingesting. California's Proposition 65 requires manufacturers and sellers of deadly chemicals to warn consumers and workers that using or being exposed to their products may cause cancer or other reproductive problems. California's Office of Environmental Health Hazard Assessment (OEHHA) now has added Monsanto's Roundup Ready herbicide as of July 7, 2017, to that list. The product must carry the warning, "This Product May Contain A Chemical Known To The State of California To Cause Cancer, Or Birth Defects Or Other Reproductive Harm." Monsanto has up to one year to relabel their product or remove it from stores in California or face lawsuits referencing the Proposition 65 list. Monsanto recently lost a legal challenge seeking to avoid Roundup Ready's inclusion on the list.
What is Glyphosate?
The new cancer warnings required in the product labeling on Monsanto's Roundup Ready herbicide stem from a chemical called glyphosate which is at the product's core. Glyphosate is a systemic herbicide. The term systemic means that plants ingest the deadly chemical not only through its leaves when sprayed, but also all the way up from its roots in the soil that is contaminated. The chemical is used to kill weeds that compete with desired crops for water, soil space, and minerals. Glyphosate kills plants by interfering with the synthesis of amino acids. The active ingredient in Roundup Ready is glyphosate, an herbicide that kills virtually every plant on which it is sprayed except those genetically modified by Monsanto to be resistant to the poison. Roundup is now required by law to carry a warning printed on every bottle that common, recommended usage of the chemical causes cancer in humans. Farmers, maintenance workers, and others exposed to the chemical are suing Monsanto for failing to warn them in the past of the dangers of using their product. There are currently close to 1000 chemicals on the OEHHA's list.
Why is Glyphosate Being Placed on the List
There are numerous reasons why Monsanto's Roundup Ready herbicide containing the deadly chemical glyphosate is being included on the Proposition 65 cancer list, not the least of which are the nearly 200 cancer death-related lawsuits currently underway around the nation claiming Monsanto has known that its product causes cancer and deliberately chose to do nothing to warn consumers. In addition, there have been important, accredited, independent, third-party studies linking the chemical to cancer. As recently as 2015, the World Health Organization's International Agency for Research on Cancer (IARC) issued a report emphatically stating that the world-renowned public health protection agency found that glyphosate was "probably carcinogenic." This confirmed the suspicions of those exposed to the chemical such as our nation's farmers, gardeners, landscapers, maintenance workers and others like the people that spend time on lawns and in public parks sprayed with the herbicide, that their cancer was caused by the weed killer. Most insidious of all of the cancer potentials that glyphosate pose is the millions of children that roll around on the chemical every day on their lawns, public parks and playgrounds where the cancer-causing chemical is generously dispersed. The latency period for finding out that a person has Roundup cancer can be up to 25 years making it difficult to trace the exact cause of one's lymphoma.
More Recent Roundup Cancer Lawsuit News:
Lawyers for Roundup Cancer Lawsuits
Attorneys handling Roundup cancer lawsuits for leukemia, non-Hodgkin lymphoma, and multiple myeloma offer free, no-obligation case review for individuals and families who believe they may have grounds to file a Roundup cancer lawsuit. Working on a contingency basis, these attorneys are committed to never charging legal fees unless they win compensation in your Roundup cancer lawsuit. The product liability litigators handling Roundup claims at the Onder Law Firm have a strong track record of success in representing families harmed by dangerous drugs and consumer products.