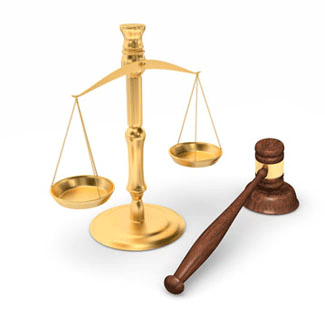 California Avocado Farmer's Widow Sues Monsanto in Landmark Case
Jack McCall's surviving spouse Teri is suing Monsanto claiming that the company knew of the health risks of using Roundup Ready yet did nothing to warn the public
Monday, October 23, 2017 - Jack McCall, a California avocado farmer died on December 26, 2015, after suffering a massive stroke related to his treatment for a rare strain of non-Hodgkins lymphoma an often fatal form of cancer. McCall whose cancer was in its advanced stages when diagnosed, died after only three months of treatment. McCall's wife Teri has filed suit against Monsanto, maker of the herbicide Roundup Ready claiming that the chemical was responsible for causing his cancer and ultimately his death. The couple had been married for 40 years. The family dog, a black Lab that regularly accompanied Jack on his Roundup spraying work died from cancer as well. The lawsuit was filed by lawyers on behalf of Teri McCall on Wednesday, March 9, in the 9th Circuit Central District Court in Los Angeles, California.
Jack McCall sprayed Roundup Ready on his avocado farm consistently for over 30 years thinking that the product was safe. After his death, the McCalls were alerted to the link between Monsanto's Roundup glyphosate and cancers, specifically non-Hodgkin's lymphoma and immediately stopped using it. The lawsuit alleges that Monsanto knew of the cancer links of Roundup Ready years ago and chose to do nothing to warn consumers. Teri McCall has claimed repeatedly that had the family known of the potential cancer risks of using the chemical they would have stopped using it long ago.
The McCall and other Roundup cancer lawsuits claim Roundup Ready causes cancer have been given a boost lately as the State of California has officially included Monsanto Roundup Ready containing glyphosate on the state list of chemicals that cause cancer. Lawyers for the McCalls also rebutted defense claims that no regulatory agency in the world would consider glyphosate as cancer-causing and stated, "France, Bermuda, the Netherlands, Colombia and Sri Lanka have banned either the private or commercial sale of glyphosate, and Brazil, Argentina, and Portugal are among the countries making moves to get it banned. You do not have to go far to find a regulatory agency that considers glyphosate carcinogenic - the WHO has declared it a probable carcinogen, and the Office of Environmental Health Hazard Assessment of the State of California has indicated that it will list glyphosate as a chemical known to the State of California to cause cancer."
Teri McCall seeks the reimbursement of medical expenses, lost wages and punitive damages for pain and suffering as well as other damages. McCall, accompanied by her lawyers, has recently traveled to Brussels Europe to meet with European lawmakers to raise public awareness of the health dangers of Roundup Ready and to encourage others who have cancer or have had a loved one die from cancer after using Roundup to file suit against Monsanto.
More Recent Roundup Cancer Lawsuit News:
Lawyers for Roundup Cancer Lawsuits
Attorneys handling Roundup cancer lawsuits for leukemia, non-Hodgkin lymphoma, and multiple myeloma offer free, no-obligation case review for individuals and families who believe they may have grounds to file a Roundup cancer lawsuit. Working on a contingency basis, these attorneys are committed to never charging legal fees unless they win compensation in your Roundup cancer lawsuit. The product liability litigators handling Roundup claims at the Onder Law Firm have a strong track record of success in representing families harmed by dangerous drugs and consumer products.