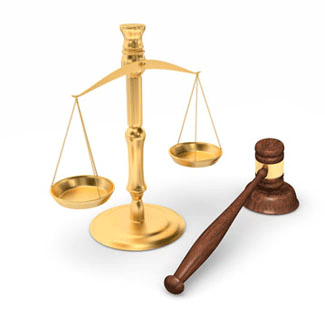 DeWayne Johnson's Punitive Jury Award Reduced to $39 Million
Johnson can either choose to accept this lesser amount or a California judge will grant Monsanto's motion for a new trial
Thursday, October 25, 2018 - California judge Suzanne Bolanos has denied Monsanto's bid for a new trial that would have overturned a recent jury verdict in favor of plaintiff and cancer-sufferer DeWayne Johnson. Monsanto was successful, however, in convincing the judge to reduce the amount of punitive damages to $39 million, double the same amount awarded in compensatory damages. The jury had unanimously awarded Johnson $250 million in punitive damages. That amount was reduced on the on the grounds that $39 million was the "maximum amount allowed by due process in this case," according to the judge. DeWayne Johson has until early December 2018 to decide if he will accept the adjusted amount of punitive damages or request a new trial. It is doubtful that Johnson would be willing to accept a new trial as he has only months to live. His case was expedited under a California law that allows a person with a terminal illness to go to the front of the line.
Last month the jury ruled in favor of the Johnson, a California landscaper after a month-long trial and awarded him a total of $289 million dollars, $250 million of which was punitive damages. Jurors interviewed after the initial jury verdict said they set the amount at $250 million in order to send a message to Monsanto and also to warn consumers as Monsanto has refused to do so. Johnson had used Monsanto's Roundup herbicide regularly in the course of his work as a maintenance worker for a California public school district. Johnson testified that he would regularly come home drenched in Roundup. Johnson emailed Monsanto to express his concern with the safety of the chemical and Monsanto failed to answer his questions. Johnson's lawyers argued that the company had the duty to warn industrial users of Roundup such as those in the farming industry, professional and home landscapers, and school and park maintenance workers to wear waterproof protective clothing and to avoid direct contact with Roundup. The jury found that Roundup caused skin irritation and accumulated on the skin to carcinogenic levels that contributed to Johnson's cancer.
The recent jury verdict and now denying Monsanto's appeal gives hope to the thousands of others who have been diagnosed with non-Hodgkin's lymphoma a rare form of cancer. Those with cancer or the loved ones of those who have died and previously worked in close proximity to Roundup herbicide are urged to consult a Roundup cancer lawyer to determine if they qualify to file a claim like the Johnson case against Monsanto. Experts have testified that glyphosate can accumulate on the skin to dangerous and cancer-causing levels if protective clothing is not worn when applying the chemical. Monsanto has fought all attempts by the state of California to force the company to place a warning label on bottles of Roundup. Glyphosate, the active ingredient in Roundup is on the California Proposition 65 list of chemicals that cause cancer.
More Recent Roundup Cancer Lawsuit News:
Lawyers for Roundup Cancer Lawsuits
Attorneys handling Roundup cancer lawsuits for leukemia, non-Hodgkin lymphoma, and multiple myeloma offer free, no-obligation case review for individuals and families who believe they may have grounds to file a Roundup cancer lawsuit. Working on a contingency basis, these attorneys are committed to never charging legal fees unless they win compensation in your Roundup cancer lawsuit. The product liability litigators handling Roundup claims at the Onder Law Firm have a strong track record of success in representing families harmed by dangerous drugs and consumer products.