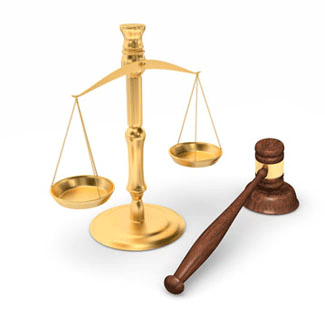 Glyphosate to Remain on California's List of Cancer-Causing Chemicals
Monsanto continues to fight against warning consumers that Roundup herbicide causes cancer in humans
Thursday, April 26, 2018 - The finding of the IARC is the reason why glyphosate is listed on the state of California's list of chemicals that cause cancer.
In July of 2017, California's Office of Environmental Health Assessment (Oehha) decided to place glyphosate, the active ingredient on Monsanto's Roundup Ready herbicide, on its official list of chemicals that cause cancer. A substance's inclusion in the listing is automatic based on the charter of Proposition 65. Proposition 65 requires that chemicals that are known to cause cancer based on the research of the International Agency for Research on Cancer (Iarc) be automatically placed on the list. The IARC issued the ruling that glyphosate is "probably carcinogenic to humans."
California's Proposition 65 contains a clause that delegates highly technical scientific research to authoritative independent organizations with no ties to the United States. The document's "labor code mechanism" requires that California list materials that the International Agency for Research on Cancer finds to be cancer causing. Because of the highly technical and specialized nature of cancer research, the findings of the IARC are not allowed to be challenged. Monsanto and a group of Midwestern farmers recently defied the rule on glyphosate's California's listing on the grounds that the labor code mechanism delegates authority to an unelected foreign body and is thus unconstitutional. Monsanto's appeal was unanimously denied this month by California's Fifth District Court of Appeals which upheld that it is not an "unconstitutional delegation of authority" to list chemicals based on recommendations by the IARC. The court ruled that the IARC and the World Health Organization qualifies as authoritative bodies on the subject of cancer.
Having lost its appeal to have glyphosate taken off of California's cancer list Monsanto has turned its attention to the labeling provisions of the California law. Monsanto has successfully challenged California's requirement that the company re-label Roundup Ready herbicide to include the IARC's cancer warning on the grounds that such a requirement violates its right to free speech. As a result, the State of California is temporarily blocked from forcing the warning to be placed on the product.
About California's Proposition 65
Proposition 65 was originally titled "The Safe Drinking Water and Toxic Enforcement Act of 1986." The objective of Proposition 65 is to protect California's drinking water from substances that cause cancer and birth defects. The law requires that substances on its list of chemical that cause cancer place a warning label on its product prior to exposure. The law also requires sellers of these products to place a sign at the entrance of their establishment alerting consumers of the fact that they sell products that are known to cause cancer. Proposition 65 is administered by California Office of Environmental Health Hazard Assessment (OEHHA). Currently, Monsanto's herbicide Roundup will not be required to include such a warning pending the outcome of the trial. Attorneys representing all persons involved in a Roundup cancer lawsuit anywhere in the United States on a contingency basis, meaning our attorneys never charge legal fees unless we win compensation in your case.
More Recent Roundup Cancer Lawsuit News:
Lawyers for Roundup Cancer Lawsuits
Attorneys handling Roundup cancer lawsuits for leukemia, non-Hodgkin lymphoma, and multiple myeloma offer free, no-obligation case review for individuals and families who believe they may have grounds to file a Roundup cancer lawsuit. Working on a contingency basis, these attorneys are committed to never charging legal fees unless they win compensation in your Roundup cancer lawsuit. The product liability litigators handling Roundup claims at the Onder Law Firm have a strong track record of success in representing families harmed by dangerous drugs and consumer products.