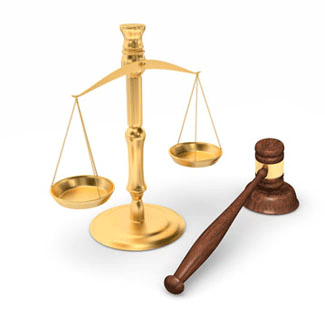 Independent Studies Support California's Glyphosate Cancer Warnings
Those with no financial dependence on glyphosate sales link the herbicide with an increased risk of developing non-Hodgkin's Lymphoma
Friday, March 9, 2018 - Monsanto refuses to go down without a fight to preserve their share of the multi-billion dollar GMO plant/glyphosate market. As a result of California's Office of Environmental Health Hazard Assessment decision to list glyphosate on its official list of chemicals that cause cancer, Monsanto lobbyists have organized a group of agricultural giants led by the GMO wheat industry to delist glyphosate and sued the state to rescind their decision. A California judge ordered the equivalent of a split decision in that business that sells glyphosate products will not be required to post signs at their doors alerting the public that they sell products containing carcinogenic product, nor will Monsanto be forced to put a warning label on Roundup herbicide, however, glyphosate will remain on California's cancer list. California's decision to list glyphosate on its cancer list was based largely on the International Agency for Research on Cancer's findings that glyphosate, the active ingredient in Roundup is, "probably carcinogenic."
The IARC and Glyphosate
The IARC is a division of the prestigious World Health Organization and conducts research into the causes of cancer in humans. The agency monitors global cancer occurrences, identifies its cause, and develops strategies for its control.
According to Wikipedia, "On 20 March 2015, IARC announced that it had evaluated the carcinogenicity of five different pesticides and published its findings in The Lancet Oncology as well as Volume 112 of the IARC Monographs. One of the substances, the herbicide glyphosate, was classified as "probably carcinogenic to humans" and put into the IARC's Group 2A. Glyphosate is the key ingredient in and is sold under the brand name of Roundup, which is manufactured by the company Monsanto. It is one of the most heavily used weedkillers in the world."
Other organizations that have conducted scientific studies that link glyphosate to cancer in humans include the Journal of Cancer Epidemiology, Biomarkers & Prevention (CEBP), a peer-reviewed medical journal dedicated to cancer research, the Occupational and Environmental Medicine Journal (OEMJ), and The International Journal of Cancer. In 2001, the CEBP determined that the greater the exposure to glyphosate, the greater the risk of developing non-Hodgkin's lymphoma. The OEMJ also linked heavy exposure to Roundup glyphosate to the NHL, and in 2008 Sweedish researchers had found the current high levels of occupational exposures to Roundup glyphosate "doubled" a person's risk of developing NHL.
Independent studies are at odds with those whose livelihood depends on raising and selling GMO crops such as those currently challenging California's Monsanto-cancer warning. Asking a wheat grower's opinion as to whether or not glyphosate is safe for human consumption is akin to asking a barber whether or not you need a haircut. The efforts to have glyphosate removed from California's list of cancer chemicals is being led by the head of the National Association of Wheat Growers, a powerful political lobbying group whose members depend on selling GMO glyphosate-doused crops for their economic survival. What does this mean for the farmers responsible and that depend on products such as Monsanto Roundup to protect the crops? It means that crop growers have to pay close attention to what they are putting on their crops for consumers to eat. It also means that if you used Monsanto Roundup to protect your crop on a regular basis and are suffering from side effects believed to be caused by Monsanto Roundup you should consult with the expert attorneys handling Monsanto Roundup cancer lawsuits.
More Recent Roundup Cancer Lawsuit News:
Lawyers for Roundup Cancer Lawsuits
Attorneys handling Roundup cancer lawsuits for leukemia, non-Hodgkin lymphoma, and multiple myeloma offer free, no-obligation case review for individuals and families who believe they may have grounds to file a Roundup cancer lawsuit. Working on a contingency basis, these attorneys are committed to never charging legal fees unless they win compensation in your Roundup cancer lawsuit. The product liability litigators handling Roundup claims at the Onder Law Firm have a strong track record of success in representing families harmed by dangerous drugs and consumer products.