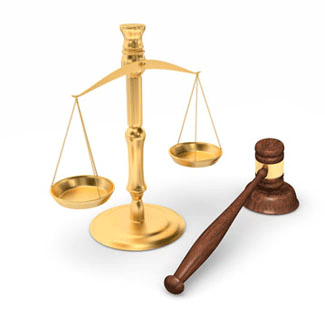 Monsanto License Renewed in Europe
Against the will of millions of Europeans that signed a petition against Roundup herbicide, the EU has renewed Monsanto's Roundup license for another 5 years
Monday, December 4, 2017 - Glyphosate, the main ingredient in the world's most heavily used herbicide, Monsanto's Roundup has been the subject of controversy ever since the International Agency for Research on Cancer (IARC) warned in 2015 that it was chemical "probably carcinogenic." Such an unambiguous cancer warning sent shockwaves through consumer safety agencies around the world and recently organizations throughout the European Union put together a petition of over 1 million concerned Europeans urging the Union not to renew Monsanto's license to sell glyphosate on the continent. Despite efforts to ban the chemical the European Union has approved the sale of glyphosate commercially and individually for the next five years through the year 2022, a major victory for Monsanto as close to one billion tons of glyphosate weedkiller is sprayed on agricultural crops as well as used extensively by individual consumers the world over.
The product license extension and defacto endorsement by the European Food Safety Authority have been questioned, however, when it was brought to light that a large part of the European Union's report understating the potential health risks of glyphosate had been copied, "word for word" directly from Monsanto's license renewal application. This is in addition to findings recently in the U.S. where declassified Monsanto executive's emails stated that the company "ghostwrote" research on glyphosate that was represented as independent studies and also that an Environmental Protection Agency official promised to interfere with U.S. Health Department reviews of glyphosate.
The approval of glyphosate's license renewal can be attributed largely to Germany which changed its vote from abstaining to favoring the license renewal. German pharmaceutical company Bayer is currently in negotiations to purchase Monsanto and the vote to extend has angered Germany's Social Democrats and Greens and has put German Chancellor Angela Merkel's ability to form a governing coalition in doubt. Although Monsanto's license to sell Roundup herbicide in Europe has been extended, several European nations have come out with bans of their own. France intends to ban glyphosate in within the next three years and Italy has set limits on its use of glyphosate 25% lower than those set by the EU. Italy intends to ban glyphosate entirely by the year 2020. In the United States, the state of California has all but banned the chemical as it has placed glyphosate on its official list of chemicals that cause cancer. Monsanto officials have formed a coalition of GMO farmers and sued the state in an attempt to remove the cancer designation stating that such a ban would cause an unacceptable increase in food costs.
In response to the European Union's extension of the glyphosate license, a Monsanto spokesperson reiterated the company's stance that consumers continue to demand affordable food products that are substantially unpolluted and no food production system can be totally safe in controlling pests and weeds and that doing so by hand would be cost-prohibitive. European officials are quoted as saying, "The massive use of pesticides in agriculture has given agribusiness companies like Monsanto, Syngenta and Bayer unprecedented power, trapping farmers in a very costly relationship."
In the US, there will likely be tens of thousands of Roundup cancer lawsuits for non-Hodgkin lymphoma, multiple myeloma and leukemia.
More Recent Roundup Cancer Lawsuit News:
Lawyers for Roundup Cancer Lawsuits
Attorneys handling Roundup cancer lawsuits for leukemia, non-Hodgkin lymphoma, and multiple myeloma offer free, no-obligation case review for individuals and families who believe they may have grounds to file a Roundup cancer lawsuit. Working on a contingency basis, these attorneys are committed to never charging legal fees unless they win compensation in your Roundup cancer lawsuit. The product liability litigators handling Roundup claims at the Onder Law Firm have a strong track record of success in representing families harmed by dangerous drugs and consumer products.