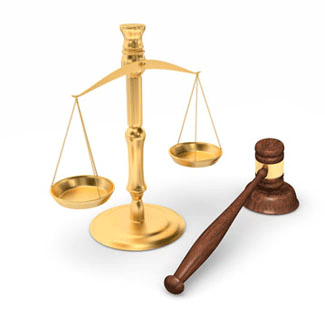 Roundup Lawsuit Paints Monsanto's False Marketing
The company that manufactured the weed killer that's believed to be a carcinogen claimed their product was "safer than table salt."
Tuesday, January 17, 2017 - Plaintiffs filing Roundup lawsuits against Monsanto over the company's hazardous weedkiller are claiming that the marketing behind the product was false given what the company knew about the active ingredient glyphosate. Claims by Monsanto that Roundup was "safer than table salt" are present in most of the Roundup lawsuits filed against the company. There are also a number of other complaints in the claims over Monsanto's actions taken concerning Roundup and cancer which has preempted Roundup lawsuits around the country to be filed against the agricultural giant.
Monsanto's marketing around Roundup helped the product become one of the biggest cash cows on the company's payroll. Each year, an estimated quarter billion gallons of glyphosate are used on crops, and Monsanto has bankrolled on both the large-scale and home-use applications of Roundup as a weed killer. Plaintiffs had claimed that the scale at which Roundup was being manufactured and purchased lead to Monsanto's negligence or possibly intentional inaction regarding the research being done into glyphosate's cancerous properties.
The New York Attorney General filed a lawsuit against Monsanto in relation to their marketing of products with glyphosate in them, which had been indicated as a potentially cancer-causing agent as early as the 1980s. That lawsuit by the Attorney General laid out a number of claims made by Monsanto concerning Roundup, including that the product was "practically non-toxic" and that it was biodegradable and could be used both commercially and personally in driveways and gardens.
The EPA had gone back on forth on the carcinogenicity of glyphosate for years in the 1990s as conflicting data was being presented to the agency by scientists and Monsanto representatives. Plaintiffs are also claiming that the Monsanto representatives were involved in fraud to fudge scientific numbers regarding its Roundup products.
There is a much wider acknowledgment of glyphosate as a likely carcinogen by the International Agency for Research on Cancer named it as a Class 2A possible carcinogen in March of 2015 and asserted its intention to continue to review the chemical going forward. The IARC usually moves decidedly slow in making these declarations, so the agency giving it Class 2A status is significant in terms of how juries will listen to the complaints of plaintiffs as the proceedings eventually make their way to trial.
Federal Roundup lawsuits were transferred into multidistrict litigation in early October, and most of the proceedings are early enough in their pre-trial stages that there aren't any trials on the horizon in the near-future. However, there will continue to be a number of Roundup attorneys seeking people who have contracted cancer as a result of using Roundup to pursue damages from the company that they believe negligently led to their contraction of the disease. In addition to the marketing that painted Roundup as a safe product, the claims against Monsanto also want to make the company pay for knowing about the cancerous nature of its product and never warning its consumer base.
More Recent Roundup Cancer Lawsuit News:
Lawyers for Roundup Cancer Lawsuits
Attorneys handling Roundup cancer lawsuits for leukemia, non-Hodgkin lymphoma, and multiple myeloma offer free, no-obligation case review for individuals and families who believe they may have grounds to file a Roundup cancer lawsuit. Working on a contingency basis, these attorneys are committed to never charging legal fees unless they win compensation in your Roundup cancer lawsuit. The product liability litigators handling Roundup claims at the Onder Law Firm have a strong track record of success in representing families harmed by dangerous drugs and consumer products.