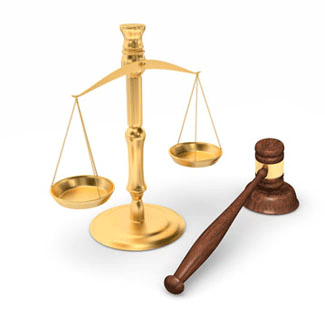 The Monsanto's Glyphosate Firestorm
Monsanto's flagship product, Roundup Ready with glyphosate, is at the center of a storm of controversy regarding whether or not the chemical causes cancer
Wednesday, April 25, 2018 - Hundreds of individuals that currently have or the loved ones of those that have died from non-Hodgkin's lymphoma are hiring a Roundup Cancer lawyer and suing Monsanto claiming that glyphosate caused their disease. The International Agency for Research on Cancer (IARC) in Lyon France, a division of the World Health Organization, has officially pronounced that glyphosate, "is probably carcinogenic in humans." California's Office of Environmental Health Hazard Assessment (OEHHA), has added glyphosate to the state's Proposition 65 list of "chemicals that cause cancer in humans." European nations such as Italy and France are one by one joining a growing list of countries that are banning or severely restricting the use of glyphosate.
The heightened concern over the use of Roundup on genetically modified crops is due in part, not only because of the cancer warnings of prestigious international watchdog organizations but also because glyphosate is now the most heavily used man-made agricultural chemical in mankind's history with the potential to affect all life on the planet. The amount of glyphosate used since its introduction in 1974 is so great that the numbers by themselves are meaningless. Over 1 million tons of Roundup Ready with glyphosate is sprayed on agricultural crops worldwide each year. One study estimates that since 1974, close to 2 million tons of the chemical has been applied to US crops alone.
Rather than focus on the volume of the chemical sprayed it may be more illustrative of glyphosate's destructive potential to focus on the number and types of crops that are sprayed and the foods we eat. Spraying glyphosate began in 1974 on soybean crops and now in 2018 includes corn, wheat, and most vegetables. These crops make up over 90% of all of the packaged food products on the shelves at supermarkets. Glyphosate is in virtually everything we eat.
Monsanto argues that the levels of glyphosate in each individual food is below government safety levels, however, studies are now being done by independent college and university groups to gauge the level of glyphosate that is bioaccumulating in the human body. One such study indicated that pregnant women living in the Midwest and exposed to glyphosate in their food, water, and air, had elevated levels of glyphosate in their urine and were experiencing shorter pregnancies as a result. As a side note, government safety levels for glyphosate usage, as determined by the US Environmental Protection Agency, have been dramatically relaxed. Today, the EPA safety allowance for glyphosate to be sprayed on corn is 50 times higher than it was in 1996 according to Bill Freese, a science policy analyst with the Center for Food Safety.
In addition to the obvious potential health hazards posed by glyphosate, another reason to avoid glyphosate is that, in fact, over the long-term, the chemical doesn't even work. Each year weeds that the chemical is intended to kill mutate and grow more resistant to glyphosate requiring more and more glyphosate to be sprayed on them and in greater and greater concentrations.
Sources: http://www.newsweek.com/glyphosate-now-most-used-agricultural-chemical-ever-422419
https://www.thedailymeal.com/eat/weedkiller-found-popular-foods-fda
More Recent Roundup Cancer Lawsuit News:
Lawyers for Roundup Cancer Lawsuits
Attorneys handling Roundup cancer lawsuits for leukemia, non-Hodgkin lymphoma, and multiple myeloma offer free, no-obligation case review for individuals and families who believe they may have grounds to file a Roundup cancer lawsuit. Working on a contingency basis, these attorneys are committed to never charging legal fees unless they win compensation in your Roundup cancer lawsuit. The product liability litigators handling Roundup claims at the Onder Law Firm have a strong track record of success in representing families harmed by dangerous drugs and consumer products.